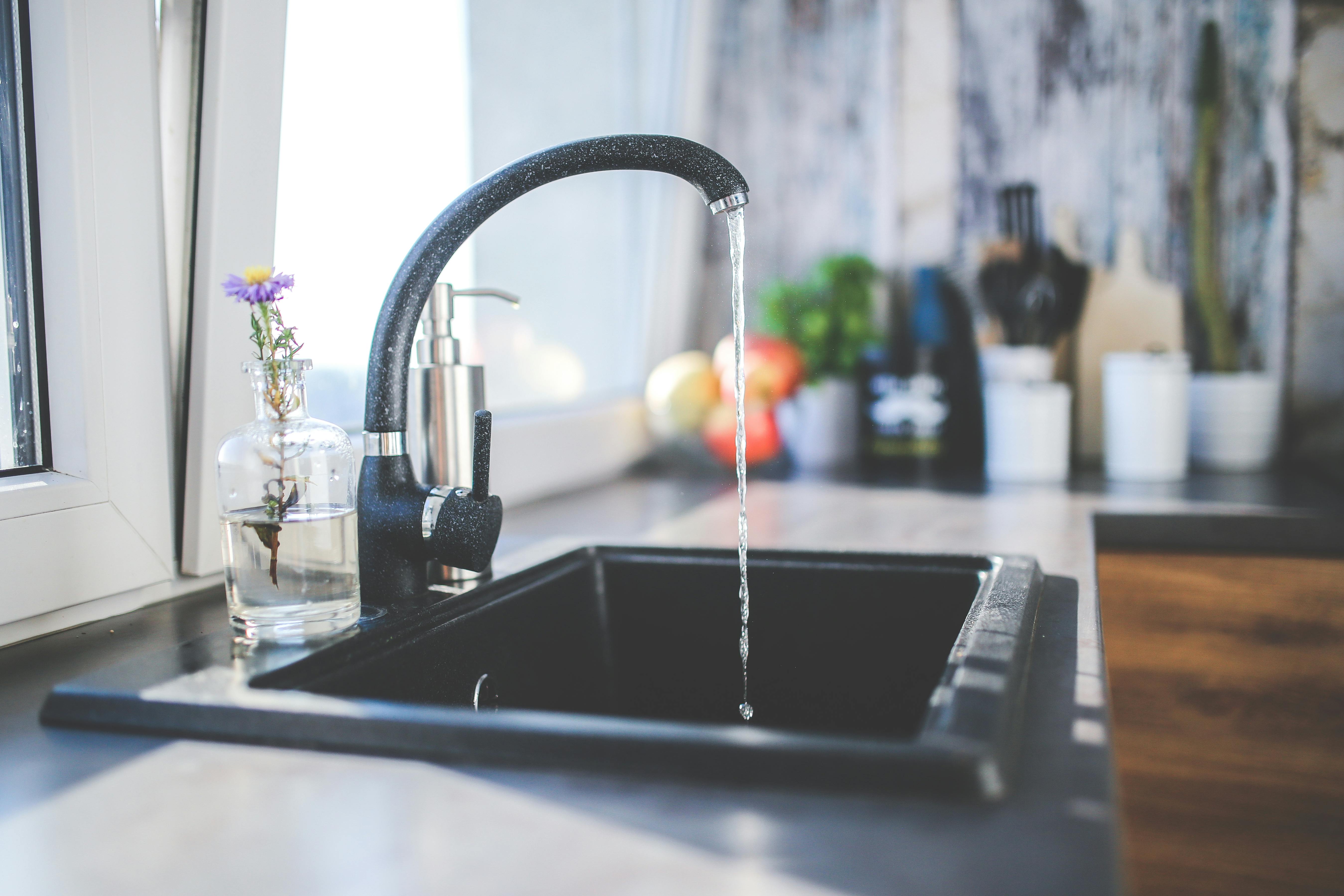 Kitchen Organization Challenge #1
Are you ready for a kitchen organization challenge?
When a kitchen is flawlessly organized, it becomes a paradise where the family (and friends) gathers together, eat, and interact. This means that an organized kitchen is a pleasant place with a happy cook.
Benefits of a kitchen organization
There are many benefits when the kitchen organized. It saves you time. Next, it makes you feel better.
How many times you have to stop preparing your ingredients because you could not find an ingredient or a utensil? Just think how much of your time you will save when your kitchen is organized and functional. Then, you can cook more or do other important tasks. And therefore, less stress invades your life.
Kitchen organization also saves money. You will avoid buying duplicate stuff such as spices. And, you will only have equipment you need. As a result, you will not accumulate and occupy most of the kitchen space. It is easy to overlook what you have in the fridge and pantry.
But the real challenge is how to organize your kitchen and maintain it. It involves patience in organizing and efficiency in keeping it organized.
Here is Kitchen Organization Challenge #1:
Declutter your kitchen cabinets, pantry, and fridge
Decluttering kitchen cabinets and pantry (as well as the freezer/fridge) is the first step to organizing your kitchen. Sort items in the kitchen. Leave those items you use and weed out unnecessary items.
Develop functional zones
To keep the kitchen running seamlessly is to create functional zones. For example, create a zone for chopping/meal prep. Use a zone for baking time.
Create functional zones for food storage. Choose an area for coffee and tea items close to the coffee pot. Create zones for dishes, cups, and utensils.
When you successfully develop your kitchen zones, creating space for everything is easy. As a result, it will be easy to find things – quickly.
Four Basic Kitchen Zones
There are basically four kitchen zones: preparation, cooking, storage, and cleaning.
Prep zone is the space where you put things that you use for preparing meals. This can include the following items:
knives
kitchen utensils
veggie peelers
grater
baking utensils
measuring cups
cake spatulas, etc.
You can have a cabinet space and a couple of drawers in this zone. Think about how the zone will work best for you and your family.
Cooking zone is the place closest to your oven. This space includes spices and seasonings. Pots and pans are centrally located. Cooking oils are near the cooking zone. Also, you will find casserole dishes, cooking utensils, and potholders.
Storage zone is where we stock everything needed to store food items. It is a place for packing up leftovers. The storage zone will include glass food storage containers, plastic meal prep containers, and glass bowls.
The cleaning zone is where we find the kitchen cleaning materials. Space will include dishwasher cleaning tabs or supplies. Next, it will hold mop towels for drying the dishes. Last, it is an area for all-purpose cleaners, etc. This zone is usually located under the kitchen sink.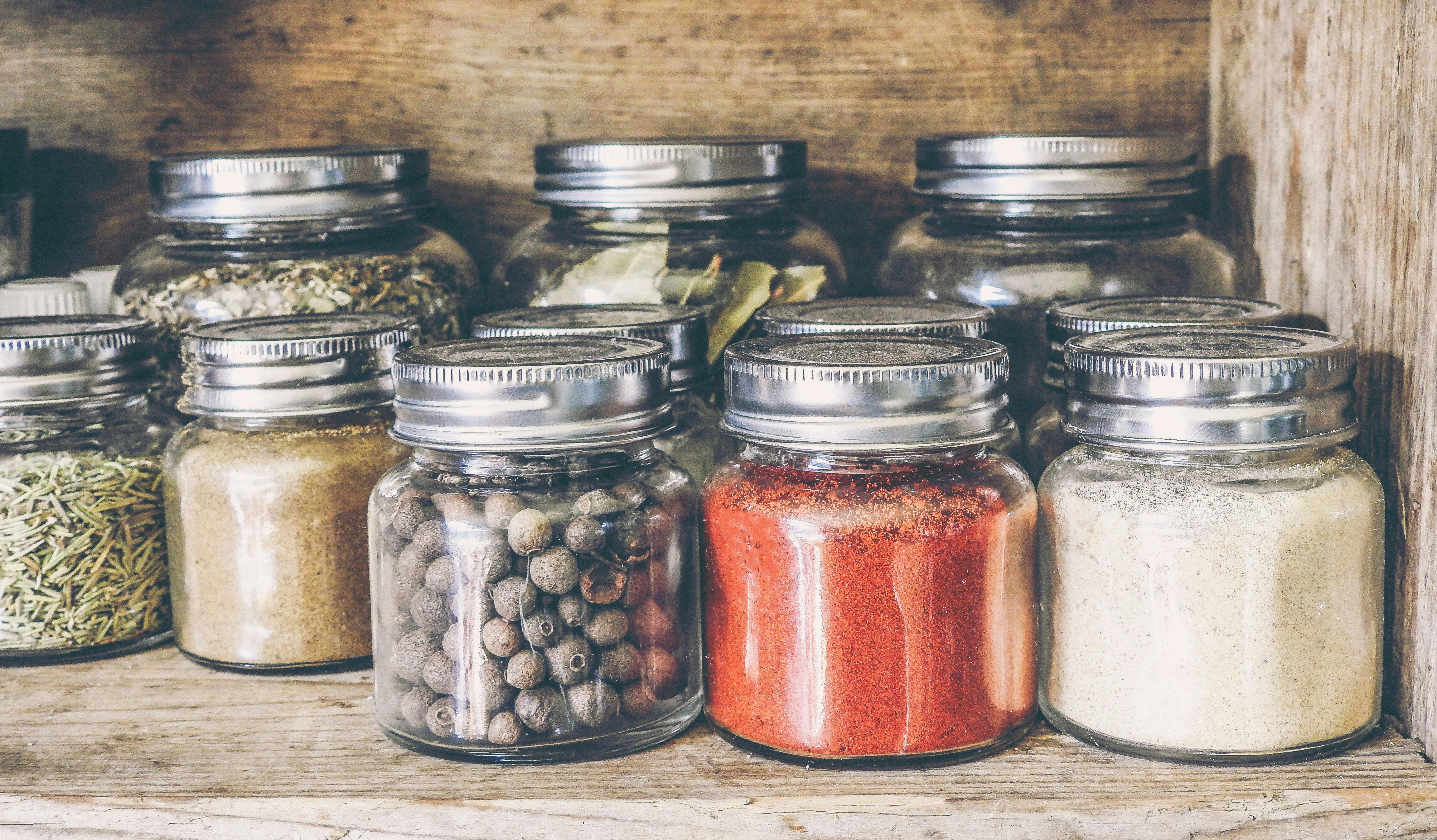 Choose space-saving, uniform transparent food containers
Check your kitchen, and you will realize that you have truckloads of containers. They are often in different shapes and sizes. This contributes to the "mess" in the kitchen.
Choose a few kinds of food containers to optimize the space you have in the kitchen cupboards. Opt for rectangular or square food containers that can store easily. Consider choosing those which work with "microwave to fridge to dinner table to dishwater."
Remember to label your spices including the expiration date. Similar food containers may be on a magnetic spice rack or jars arranged in an orderly spices system.
Utilize the back of your kitchen cabinet doors
The back of the kitchen cabinet is usually a wasted space. You can be creative by using this space for organizing items like spoons and measuring cups. You can place some hooks to store pot covers, and more.
Paint the inside of the cabinet doors with whiteboard or blackboard paint.  You can keep a running grocery list and even weekly meal plans.
Optimize Pantry Space
Optimize the pantry space where you can see and reach everything for easy access. You can also sort, classify and arrange items by zone. Next, make sure food containers or boxes are properly labeled.
You can also review your food use items and arrange them on a weekly basis. How you want to organize your pantry is up to you. Your goal is make sure that everything is accessible and functional for you.
Get Rid of Wasted Spaces
Get rid of any wasted space you have in the kitchen. This is especially important when you want more space in your kitchen.
You can create some false kitchen drawers for usable space and functional. It does not have to be expensive.
Let your imagination go wild. It is your kitchen to create the way you desire.
Next Real Challenge
And when everything in the kitchen is organized and tidy, the next real challenge comes in.  Keep it organized and clean.
You can develop a systematic way of monitoring what is in the kitchen and not. Do not wait for another year to tidy and organize. It will eat your time.
Take at least ten minutes daily to clean the kitchen. Finally, see to it that everything is in place.
Recommended Reading:
Ten Quick Easy Ways To Get Organized
Creating A Daily Routine To Stay Organized
Did you enjoy this kitchen challenge? Please share with family and friends!
What are some new ideas you learned during this time? I would love to hear from you!
Leave your comments below and share with the Organized Living For Busy Moms community!
Save Me on Pinterest: